Say hello to ...
The Beagle Brigade!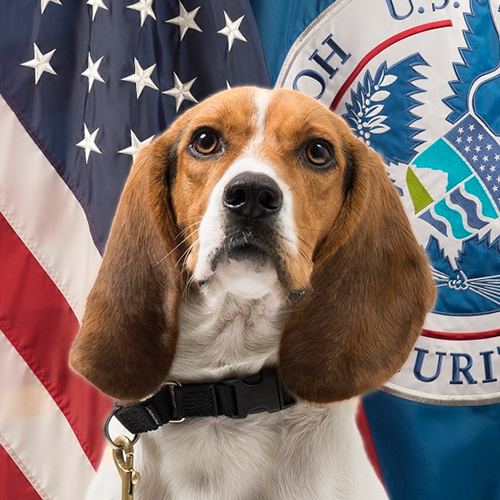 The U.S. Departments of Agriculture and Customs and Border Protection run a pack of dogs whose job is to sniff out undeclared agricultural products at American ports of entry. They're called the Beagle Brigade, though not all of them are beagles.
In 2019, after seeing this blog post — and Hardy's official flag portrait — I submitted a Freedom of Information Act request to Customs and Border Protection for all official brigade portraits.
After the usual delay and a dumb argument about whether $400 was an appropriate fee (it wasn't), CPB finally mailed me a thumb drive with the dog photos, which I'm posting here for everyone to enjoy.
👉 Jump to a year: 2012, 2013, 2015, 2017, 2018, 2019
2012
2013
2015
2017
2018
2019